Size Guide
---
---

| Size | A | B |
| --- | --- | --- |
| XS | 49 | 68 |
| S | 52 | 70 |
| M | 55,5 | 72 |
| L | 59 | 74 |
| XL | 62,5 | 76 |
| XXL | 66 | 78 |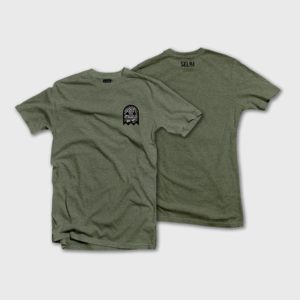 Khaki Shirt
Sale!
Khaki Shirt
35,00 €
-30%
There are 30 units available for today
SALE, SALE!! SALEE!!! ⚡
Ends in:
✔️ Discount of up to 30% on ALL products.
If you had to choose, you would choose the north. You would choose the cloudy skies, the green of the forests, the smell of rain on the leaves, the wet and torn bark of the trunks, the touch of the earth and the purity of the air. You would choose a small fire and, around it, the 3 or 4 people you love most. You choose to live with little, because those who have little are the ones who have the most.